VanDyk Mortgage Corporation

Inspiring Homeownership for Over 30 Years!
THE VANDYK MORTGAGE LEADERSHIP TEAM
We strive to be the best lender in the business. We aim to provide our clients and partners superior services and quality resources so they can grow along with us. We understand the importance of each individual loan and recognize that an elated customer is the heartbeat of our business.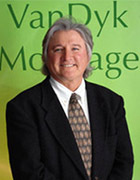 Tom VanDyk
President & Founder
In 1987 Tom started the company in his hometown of Grand Rapids, Michigan and has led it into a national Mortgage Banking firm licensed in 44 states with over 500 employees. VanDyk Mortgage is a direct lender and services over $2.5 Billion. Tom began his mortgage banking career as a Loan Originator, he's a graduate of Central Michigan University with a degree in Business Finance and Economics. He still says his favorite part of the business is "finding the right mortgage loan to fit the borrower".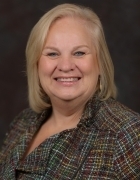 Jeanie Nivison
Chief Operating Officer
Jeanie Nivison leads VanDyk's department heads in the coordination of day to day activities at the company. She has been in the mortgage banking business for over 20 years and started with VanDyk Mortgage in 1997.
Loralynne Ball
Senior Vice President
Loralynne Ball is the Senior Vice President of National Sales at VanDyk Mortgage Corporation. She offers over 20 years of experience in the mortgage and real estate industries. She brings both integrity and an extreme amount of knowledge to assist in all areas of financing.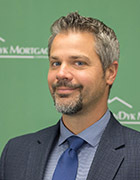 Justin McDowell
Chief Financial Officer
Justin McDowell has been with VanDyk Mortgage since 2006 and currently serves as Chief Financial Officer (CFO). In this role, Justin provides both operational and programmatic support to the organization. In addition, he oversees and directs the accounting, human resources, payroll and vendor relations units of the company.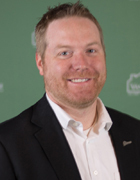 Jon Barnes
Vice President of Secondary Marketing
Jon Barnes is responsible for maintaining VanDyk's hedge position and manages best executions and deliveries to agencies, aggregators or other investors. He oversees VanDyk's daily pricing, rate locks, extensions and investor relations in addition to the company's servicing department and staff.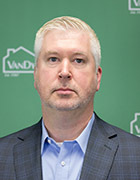 James Beebe
Corporate General Legal Counsel
James Beebe serves as Corporate General Counsel for VanDyk Mortgage. He is responsible for all legal, licensing and regulatory compliance. James started at VanDyk in 2006, is a graduate of Wayne State University Law School J.D. and received his Bachelor's degree in Philosophy from Grand Valley State University.
Patty Lacey
Risk Resolution/Loss Mitigation Manager
Patty Lacey's responsibilities at VanDyk including loss mitigation and prevention, pre-funding and post close compliance, auditing and loan level review on an internal and external basis. Patty has been in the mortgage industry for over 15 years and is a full DE underwriter.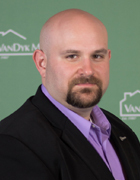 Justin Meade
Director of Information Technology
Justin Meade brought over 20 years of IT knowledge and experience to VanDyk when he joined the Senior Management Team as Director of IT in 2015. Currently, he oversees the IT Department and is responsible for the conceptualization, organization and implementation of all technology systems.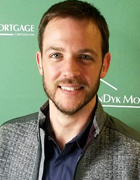 Rich Passanante
Assistant COO
Rich Passanante has extensive experience in the mortgage industry. As Production Operations Manager, he works interdepartmentally with the heads of Underwriting, Closing, Compliance and Secondary to make sure loans move through the system as expected and to resolve escalated issues as quickly as possible.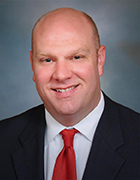 Bryan Lovell
National Director of Business Growth
Bryan Lovell joined VanDyk Mortgage in 2011 as National Sales Manager, bringing over a decade of experience in Sales Leadership positions. He currently serves as the National Director of Business Growth, where he focuses on growing our branches and sourcing new recruits and opportunities.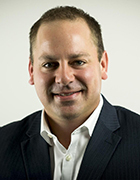 Joe Dishinger
East Coast Regional Manager
Joe Dishinger has been with VanDyk Mortgage since 2006. During his time with the company, he has successfully recruited and trained over 150 Branch Partner Offices nationwide. He currently serves as the East Coast Regional Manager.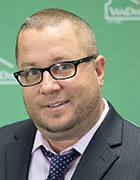 Anthony Mosley
West Michigan Regional Manager
With more than 14 years' experience in the field of residential mortgage finance, Anthony Mosley continually evolves with market conditions and industry regulations to stay on top of the market. He currently serves as the West Michigan Regional Manager.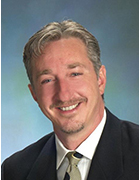 Fred Dopman
Regional Manager of Florida and Washington D.C. Areas
Fred Dopman is the Regional Manager of Florida and Washington D.C. Areas. He is responsible for supporting and growing branches in his market areas. Fred brings over 20 years of solid business, sales, marketing and banking experience to VanDyk Mortgage.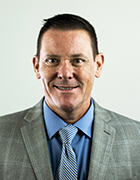 John Jones
Florida Regional Manager
John Jones brings VanDyk Mortgage more than 15 years of mortgage origination experience. As the Florida Regional Manager, he supports current branch offices throughout the state and focuses on recruiting new team members.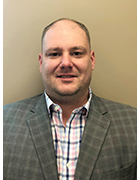 Chris Lalena
Executive Sales Director
Chris started his career in 2003 at the young age of 18. Shortly thereafter he became a top producing Mortgage originator recognized by a variety of national publications. As his career progressed, Chris has served in senior management and executive roles. Chris came to VanDyk in October of 2019 serving as executive sales director. Chris plays a key role in management and expansion of the rapidly growing VanDyk Mortgage Corp. Some of Chris's hobbies include spending time with family, competitive drag racing and motocross riding.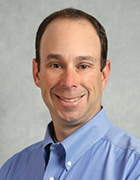 Steve Richman
National Director of Strategic Growth and Branding
Energetic, fun, passionate, informative, realistic and practical are all words used to describe Steve Richman when he presents. Steve is a nationally recognized sales and marketing expert who has presented before over 350,000 mortgage and real estate professionals. Drawing on his experiences as a mortgage professional, litigation attorney, trainer, and consultant for companies of every size, Steve drives passionate realism. He is passionate and energetic throughout his presentation and that energy will be transferred onto the audience. But, it is not just hype. Steve delivers realistic tools and strategies to help you succeed in today's ever changing marketplace.
Looking to make a switch?
Take look at our current openings and experience the VanDyk Difference