Navigating Home Structures and Styles: Your Personalized Guide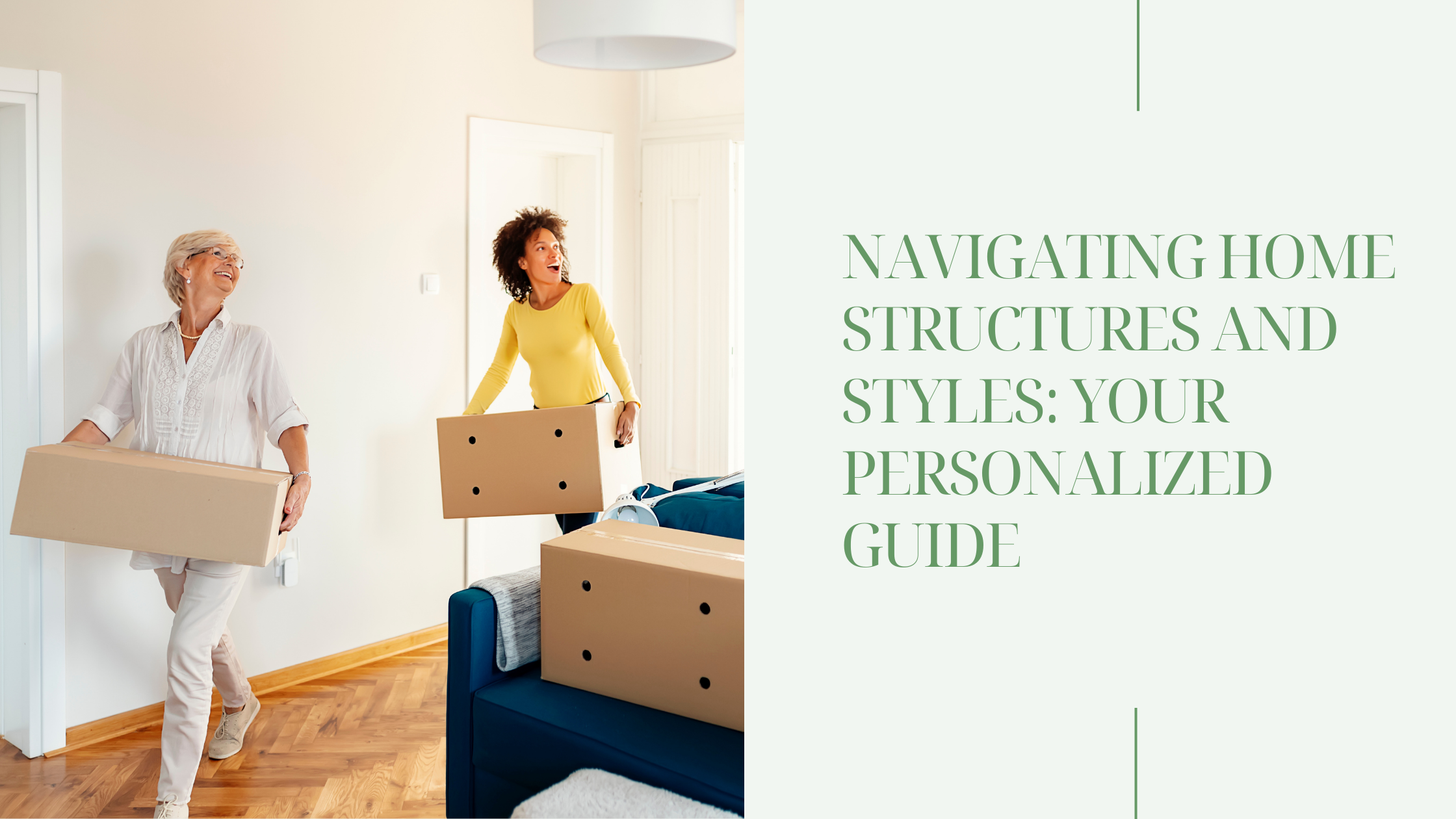 Homes, much like individuals, exude distinct styles and characteristics that define them. As you embark on the exciting journey of finding your ideal abode, understanding the fundamental elements of home structures and styles is paramount. Unveiling the nuances between these options empowers you to make an informed decision that resonates with your unique lifestyle. Let's delve into the realm of home structures and styles, unraveling the wealth of choices that await you.
Exploring Home Structure Types
The first step in your home search involves discerning the optimal structure type that aligns with your preferences and practicalities. Each structure offers its set of benefits and considerations. Here's a comprehensive overview to guide your exploration:
1. Apartment
Apartments epitomize the camaraderie of shared spaces within a single structure. While apartment living entails proximity to neighbors and communal amenities, the absence of ownership hinders building equity. Apartments often cater to those seeking temporary living arrangements or resort-style conveniences.
2. Condo
Condos blend convenience with ownership. Similar to apartments, they feature shared spaces within a complex, but condo owners hold title to their individual units. This option appeals to urban dwellers or those desiring reduced maintenance responsibilities.
3. Co-Op
Housing cooperatives offer a unique ownership concept akin to stocks. Purchasing shares within the co-op grants residency rights. While fostering a sense of community, co-ops offer affordability but impose certain limitations.
4. Single-Family
Single-family homes symbolize autonomy, detached from neighboring structures. They often grace suburban landscapes, offering ample space and privacy. This quintessential American choice provides a canvas for personalization.
5. Townhome
Townhomes balance individuality with compact living. These multi-story homes share walls with adjacent units, combining affordability with proximity. Urban areas typically embrace this option.
Embracing Home Styles
Coupled with diverse structure types, home styles bring a nostalgic charm and contemporary flair. As you embark on your quest, consider these popular home styles that intertwine history with modern living:
1. Mediterranean
Exuding elements from Spanish and Italian villas, Mediterranean homes celebrate outdoor living. These homes resonate in tropical climates with stucco walls, tiled roofs, and inviting outdoor spaces.
2. Ranch
The ranch style, emerging in the 1930s, boasts one-story layouts and extensive windows. Often characterized by a rectangular footprint, ranch homes epitomize understated elegance.
3. Split Level
Derived from ranch-style homes, split-level structures elevate separation. Short flights of stairs connect distinct levels, offering a creative layout that caters to diverse needs.
4. Victorian
A tribute to the Victorian era, these homes flaunt ornate woodwork and Gothic influences. Cylindrical turrets, wraparound porches, and pitched roofs encapsulate their distinct charm.
5. Farmhouse
Evoking rustic allure, farmhouse homes beckon with expansive porches and exposed beams. Contemporary adaptations infuse sleek finishes, celebrating the fusion of tradition and modernity.
Navigating Your Home Journey
As you embark on your homebuying journey, the synergy between structure type and style is pivotal. This synergy underscores your vision for your dream home. Engaging a VanDyk Mortgage Loan Officer ensures a seamless transition from exploration to homeownership. Secure your mortgage approval, armed with the knowledge to select the ideal home that resonates with your unique lifestyle.
RECENT POSTS