Easy DIY Projects: Adding a Personal Touch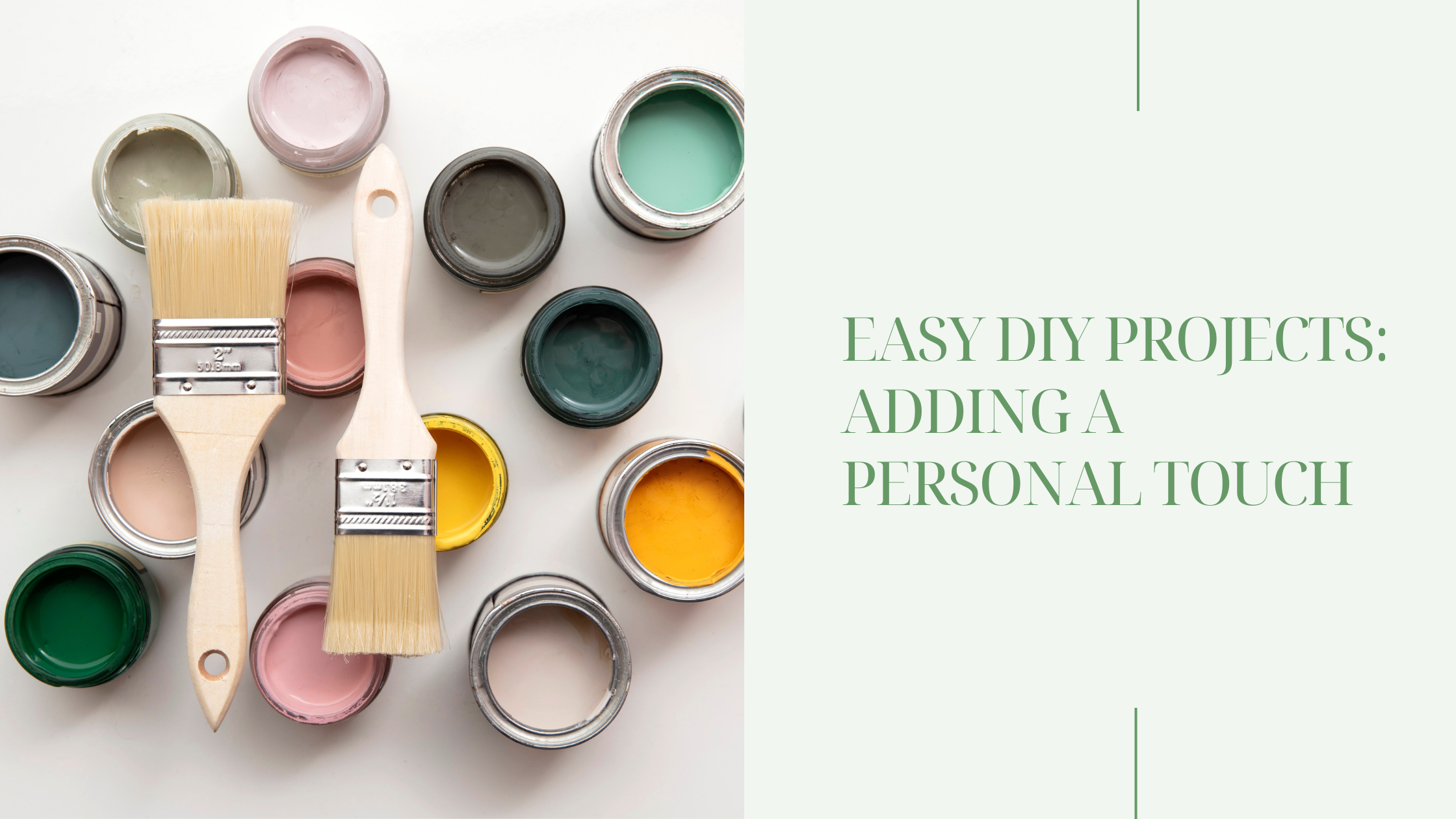 Are you ready to breathe new life into your home without the hassle of major renovations? If you're seeking to enhance your living spaces with a personal touch, look no further. We've curated a collection of DIY home project ideas that are sure to ignite your creativity and elevate your home's allure. Let's explore these quick and imaginative projects that will add a touch of charm and character to your cherished abode.
1. Paint Your Front Door
Your front door is more than just an entrance—it's an opportunity to make a statement. By embracing vibrant and bold colors that resonate with your personality, you can transform your front door into a captivating focal point. Whether it's a passionate crimson, a serene cobalt, or a cheerful sunny yellow, a fresh coat of paint can breathe life into your home's curb appeal.
2. Update Kitchen Cabinet Hardware
Small changes can yield significant results. Consider upgrading your kitchen cabinet hardware for a fresh and stylish look. Switching out handles and knobs for modern, sleek designs or rustic and charming options can instantly rejuvenate the heart of your home.
3. Paint and Glaze Technique
Elevate your living space with the artful paint and glaze technique. This method adds depth and texture to your walls, creating an inviting ambiance that exudes warmth and comfort. By incorporating this technique, you'll infuse your home with a touch of elegance that resonates throughout.
4. Craft DIY Kitchen Shelving
Achieve both functionality and aesthetics with DIY kitchen shelving. Craft your own shelves to maximize storage and display space. Whether you're showcasing decorative items or organizing recipe books, these shelves combine practicality with a personal and customized touch.
Crafting a Home, One Project at a Time
Your home is more than just walls and furnishings—it's a canvas for your creativity. Each DIY project you undertake weaves a thread of uniqueness into the fabric of your living spaces. These simple yet impactful projects allow you to express your style, turning your home into an authentic reflection of your individuality.
The beauty of these projects lies in their simplicity and adaptability. They cater to every corner of your home and encourage your creative spirit to flourish. So, gather your tools, roll up your sleeves, and embark on a journey of home enhancement that encapsulates your distinctive essence.
Embrace the satisfaction of hands-on creativity as you witness your living space evolve into an environment that truly encapsulates the essence of "home."
RECENT POSTS