How Much is Your Home Worth?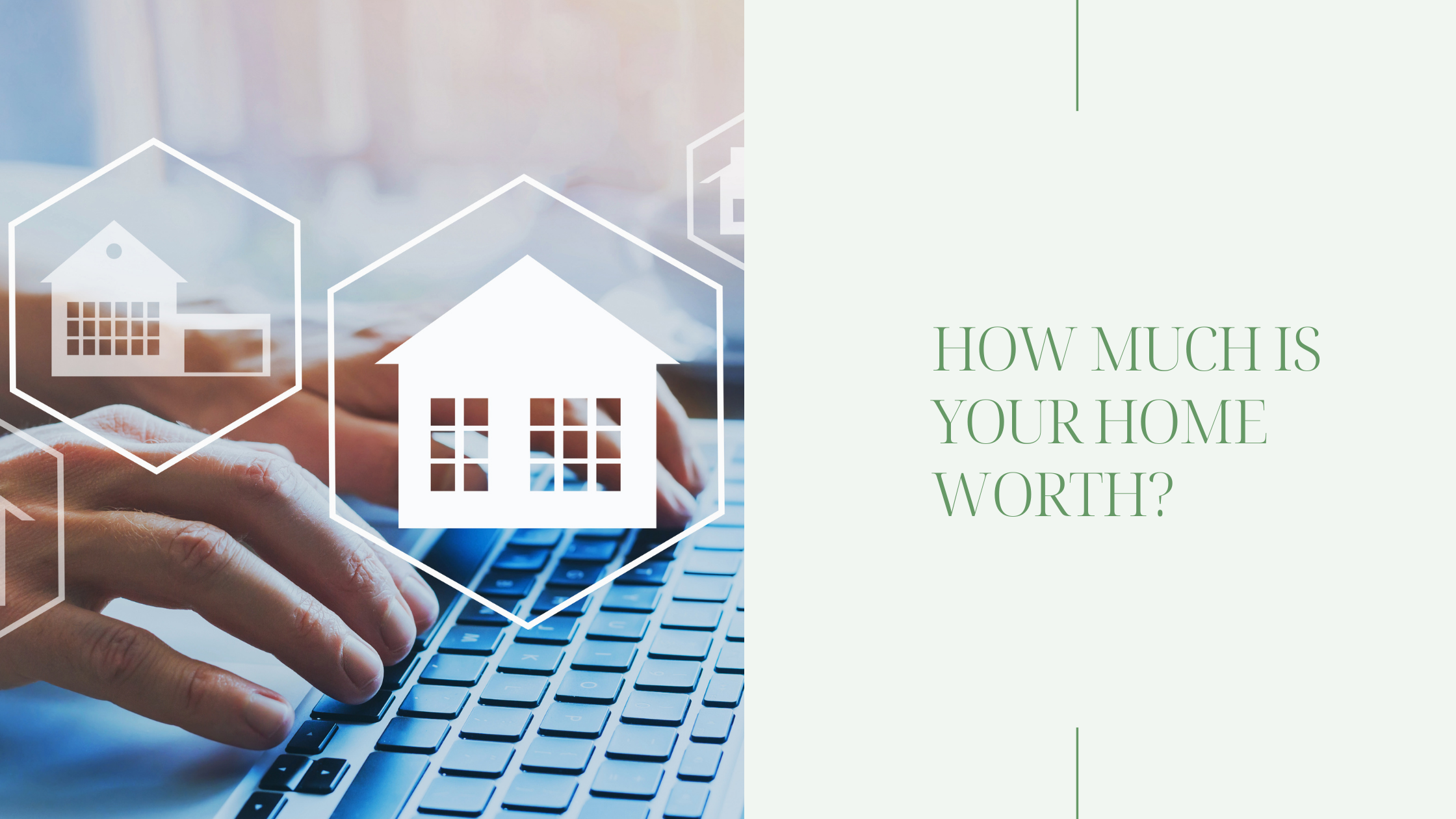 Understanding how much your home is worth is extremely valuable information for any homeowner. It can help you to better make decisions when pricing to sell or deciding whether or not to refinance.

Though some may assume you need to seek professional guidance, there are many steps you can take on your own before doing so.

To help you take these steps and determine the value of your home, we've put together 5 useful tools that can give you all the information you need!

Use automated valuation model or AVM. An automated value model is a tool that helps determine the value of your property by looking at public records, such as local market information, price trends, and tax assessments. Leading AVM providers, such as FreddieMac, Equifax, and VeroValue can deliver this information extremely quickly and can be a major reason many homeowners choose to utilize their services.

Keep in mind that these results are mostly accurate, however, they do not account for the property's current condition and can be slightly off. If you're considering using the AVM, it is important to talk with a real estate expert for more information.

Get a CMA, competitive market analysis. Though not as accurate as getting an appraisal, a competitive market analysis is a great way to get a good estimation of your home's value. Homeowners can perform their own market analysis by researching comparable properties in their area or areas like theirs. Homeowners can also receive this information easily through a real estate agent.

Use the FHFA House Price Index Calculator. The FHFA House Price Index Calculator projects the value of a home in today's market that was purchased at a specific time, based on the average appreciation of homes in the area.

It is important to keep in mind other factors that will affect the actual value of the home, like its condition or whether major renovations need to be made, just to name a few. The calculator just provides a projection of the home's value.

Get an appraisal. One of the best ways to determine the value of your home is to get an appraisal. One thing that many homeowners might not realize is that you don't have to be associated with a lender before ordering an appraisal on your home – you can get one at any time. Professional appraisers evaluate the market, your property, and comparable properties to create an official report.

Look at comps in your neighborhood. Comps are comparable properties for houses in similar markets to yours. Homes are compared by certain factors, such as size, location, conditions, and upgrades.

Keep in mind that you may have to adjust your findings when it comes to the major differences in homes, such as the number of bedrooms or renovations that have been made. Experts suggest finding at least three valid comps to most accurately determine your home's market value.
RECENT POSTS