Tips for Buyers in a Seller's Market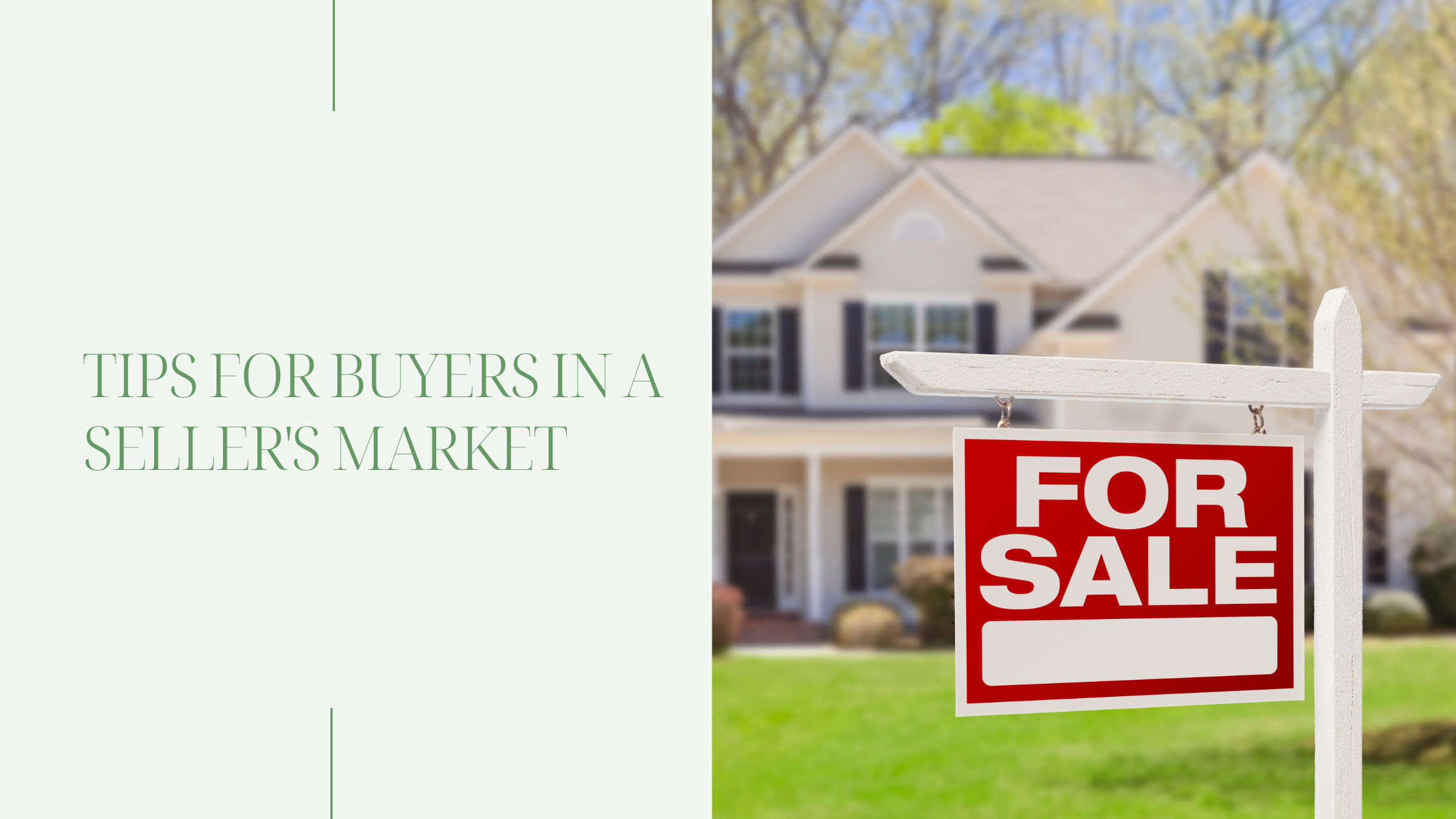 Finding yourself a buyer in a seller's market can often feel intimidating. When inventory is low, and demand is high, sellers are the ones who hold all the leverage.  This is why finding your competitive edge is critical to the home buying process. To make sure you stand out from the crowd, consider using our tips for buying in a seller's market.

Begin your search today! In a seller's market, time is of the essence. It is important to do your research and prepare beforehand with important information, such as reports, open houses, and offer due dates, to avoid wasting precious time.

Obtain pre-approval. Getting preapproved by a lender before making an offer tells you how much buying power you truly have and helps pre-determine your bottom line.

Reduce or eliminate certain contingencies, such as inspections or move-in dates. This reduces common time-consuming obstacles to the home buying process.

Present a strong (or best) offer price. If it is in your budget to do so, consider offering more than the asking price. This will set you apart from other buyers and provide you a competitive edge.

Consider a cash offer. A cash offer tells the seller you are a serious buyer, and not interested in wasting their time. Offering a cash deposit for up to 1% of the offer price is a great way to stand out from the rest.

Do not present a counteroffer. In a seller's market counteroffers are seen as mere time-wasters. In many cases, sellers will not even consider looking at them. Always start with a strong offer price.

Know your budget and be ready to bid. In a market with more buyers than sellers, a bidding war is almost certain. Understanding your budget and preparing beforehand to bid, is the best way to ensure, both you and your offers are taken seriously.

Avoid being too choosy. As houses move quickly on and off the market, it is important to reduce your non-negotiables. For example, location is important, but renovations can be done anywhere. Limiting various terms is crucial to buying a home in a seller's market.

Stay alert to new listings. You may think you have found your perfect home, only to find that it has just been sold. Do not get discouraged! The key to being a buyer in a seller's market is remaining patient and vigilant for the next opportunity that comes along!
RECENT POSTS