Zero Down and Low Down Payment Mortgage Options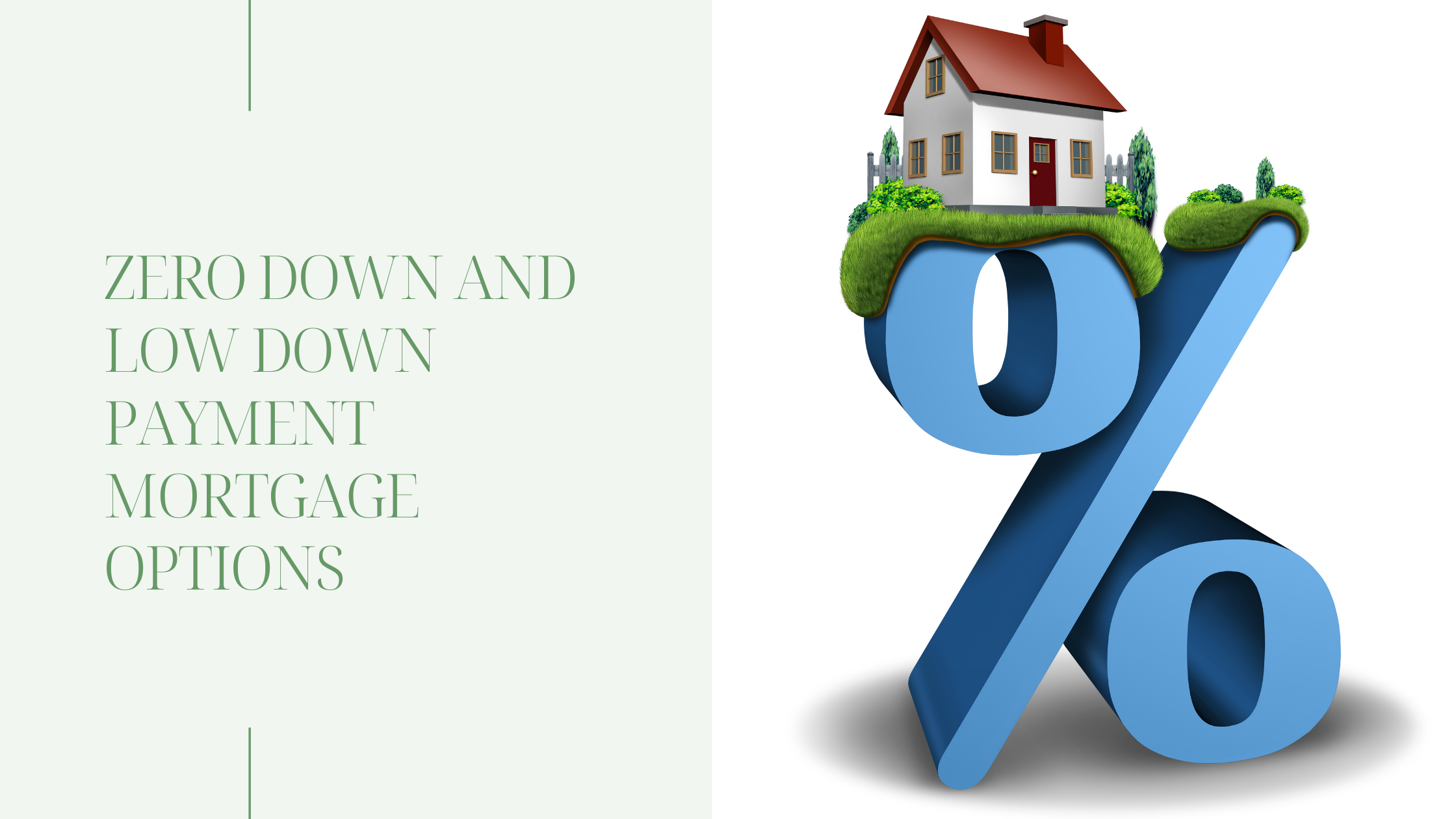 For buyers currently looking to purchase a home – affordability is the name of the game. And finding a mortgage loan that requires zero – or low down payments, is essential to their home buying process. Fortunately, VanDyk Mortgage provides a variety of mortgage loan options with low or no down payments required for our cost-conscious buyers.
Low-Down Payment Mortgage Loan Options:
30-Year Conventional: With consistent interest rates and monthly mortgage payments, the traditional 30-Year Conventional Loan is one of the most popular mortgage loan options. Programs with down payments as low as 3%, the 30-Year Conventional Loan is a great option for those seeking to purchase a home, before they have the funds necessary to do so. Keep in mind, whenever you put a less than 20% down payment on a home, you may be required to pay Private Mortgage Insurance (PMI) until you own enough equity in your home.
FHA: The Federal Housing Association, or FHA loan, is an ideal option for first-time home buyers with less than perfect credit. With a down payment as low as 3.5% and lower than average interest rates, the FHA loan a great option for buyers who do not meet the requirements for a traditional 30-Year Conventional Loan.
Zero or No Down Payment Mortgage Loan Options:
VA: A VA, or Veteran Loan, is the best option for Veterans or active duty military members looking to purchase a home of their own. There is no down payment required and low interest rates. VA loans require no monthly mortgage insurance, making it possible for a buyer to purchase a home without paying out of pocket.
USDA: Backed by the US Department of Agriculture, a USDA, or Rural Housing Loan, is for buyers who are looking to purchase a home in a rural or suburban area with minimal investment. These loans require no down payment and provide flexible credit guidelines, as well as low monthly mortgage insurance costs.To learn more about low and zero down payment loan options offered at VanDyk Mortgage, visit our website Loan Options.
RECENT POSTS