How to Choose a Real Estate Agent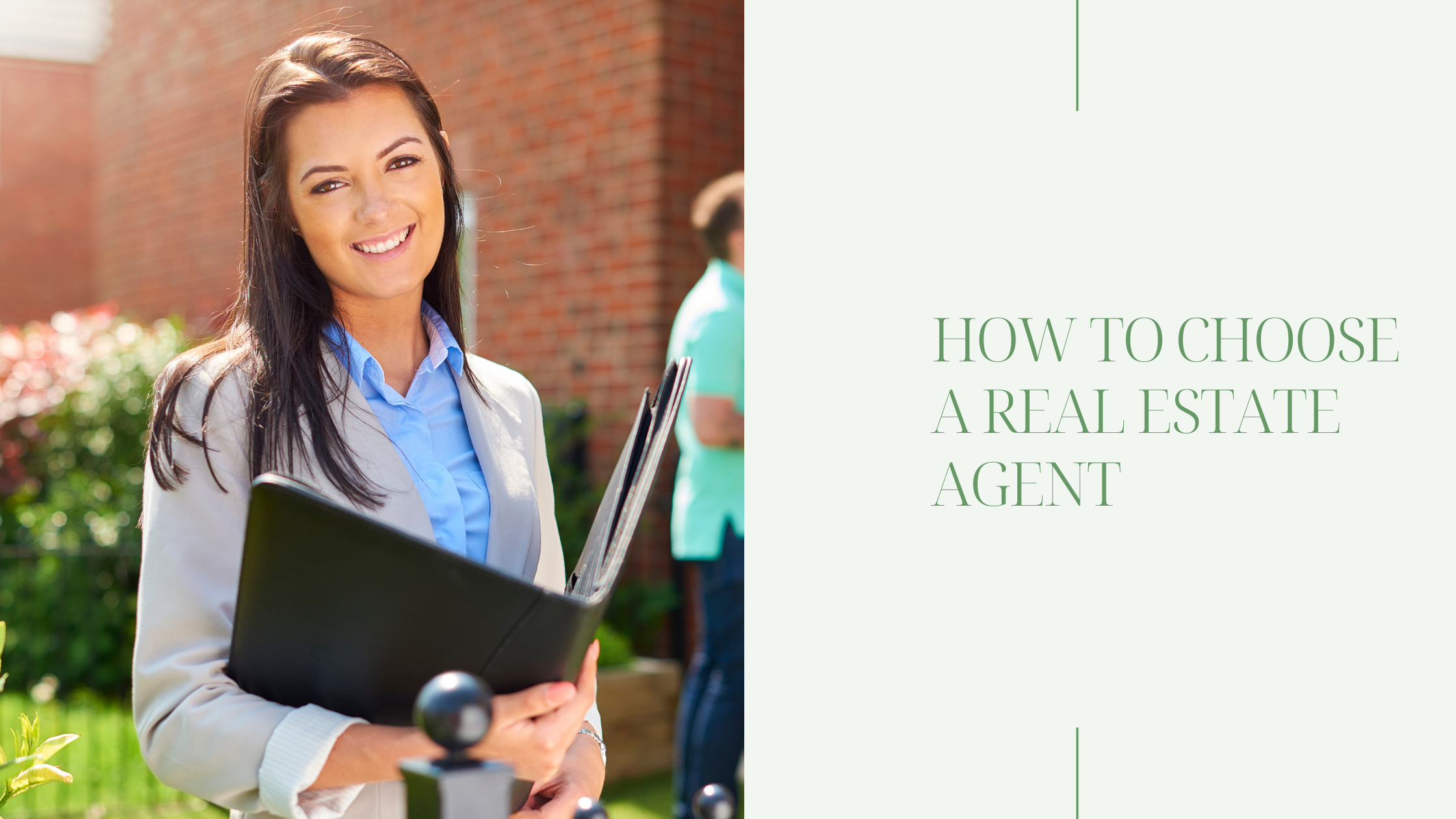 When it comes to home buying – choosing the right real estate agent for the job is no easy feat. It is a decision that should be done with much thought and care.  And for that reason, we've provided a 'How To' guide to choosing the best real estate agent for you!

Focus on an agent's personality and your compatibility. The first thing you should consider when choosing the right real estate agent for you is your chemistry. Finding an agent who is compatible with you and who has your best interests at heart, is essential to any home buying or selling process. It is important to find someone whose values align with your own, by asking yourself, 'What are some important qualities you want in an agent?'

When working with an agent, it is important to have someone who is trustworthy, someone who listens to you, someone has a strong work ethic, is honest, and has conviction. The best way to decipher if an agent has these traits is by interviewing them beforehand. Experts recommend interviewing at least three agents before choosing which one to work with.

Some important questions to ask in an agent interview are as follows,
How long have you been working in the real estate industry?
What is your specialty?
How will you market my home?
Can you put me in touch with some of your references?
2. Do your research and review their reputation. A real estate agent's reputation speaks volumes. Through a web-based search, you should be able to discover pertinent information on any agent in the field and get a feel for them, before even conducting an interview. An agent's online presence is just as valuable as any referral you can get from a friend or fellow homeowner. By researching each agent online, you can also identify any relevant certifications and specialties that are important to you in an agent.
3. Get referrals. Like online presence, a referral will tell you a lot about working with a specific real estate agent. Getting a referral from a trusted family member or friend is ideal, as you know they have your best interests at heart. However, a referral from any homeowner or seller that has worked with an agent in the past can be just as beneficial. This can help you weed out agents early, that may not be a good fit for you.
4. Gauge connections. Like referrals, it is important to look at an agent's network and professional connections. Determining how well are they connected to other professionals in their industry speaks to their reputation and can prove their reliability and trustworthiness.
5. Offer adequate support and mitigate risk. One important characteristic to be sure your potential agent possesses is their ability to offer adequate support and mitigate risk. Buying a home is one of the biggest financial decisions one can make in one's lifetime, it is important to find someone who can offer adequate support. The process will surely have obstacles and finding an agent who is able to deal with the inevitable stress that comes with the home buying process is vital in ensuring a smooth and successful homebuying experience.
6. Look to their experience. Lastly, it is important to look at an agent's experience. Like referrals, reputation, and online research, you want to pay special attention to your potential agent's track record and inventory. In addition to doing your own online research, you can browse potential neighborhoods and look for signs with agents that have sold properties, similar to ones that you are interested in purchasing. This is the most tangible proof that the agent and get the job one.

Once you've chosen your real estate agent, be sure to discuss a selling strategy and make sure to gauge your expectations. This is the best way to ensure a smooth home buying process and to set both you and your agent up for success!
RECENT POSTS
Recent Comments
Apr 21st, 2021 am30 11:01 am
This article is very nice and contains useful information. I really appreciate your efforts for this article.