Costs to Consider When Purchasing a Home.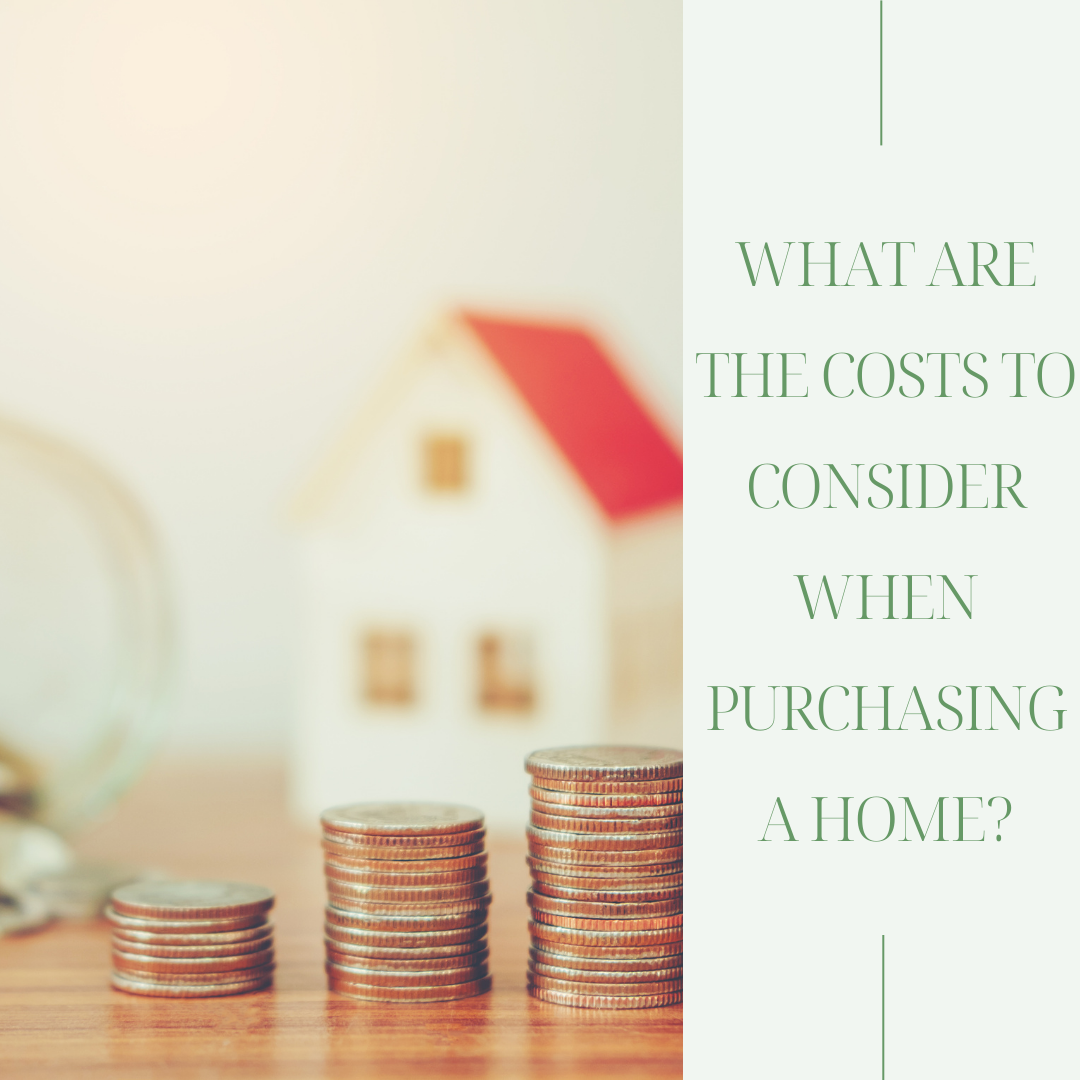 Buying a home is likely to be the largest purchase you make in your lifetime. Along with the price tag, there are other costs to also consider. Costs will vary from buyer to buyer due to a few different factors including the type and length of the loan you receive, as well as location and demand. It is important to familiarize yourself with these financial obligations prior to beginning your home search. To help with understanding more about what comes along with the purchase of your home, here is a list of costs you will need to consider.
Down payment:
The down payment is a set price you pay upfront when you purchase a home. Through a conventional loan, a down payment is required and will be determined based on the property type and the price of the home. The amount you put down on a home will affect your interest payment as well. The larger the down payment, the lower your interest rate. However, some loans such as a VA loan or USDA don't always require a down payment.
Closing Costs:
To finalize your mortgage loan and receive the keys to the property, you will have to submit all closing costs. These costs are each directly related to your mortgage and include the following.
Application fee
Appraisal fee
Credit check fee
Underwriting fee
Title insurance
Title search fee
Property Taxes:
Your property taxes are calculated by your local government where your property is located, and you are required to pay them as long as you own the home. These taxes are based on the value of your home or property and if over time the value is assessed to a higher value, your taxes will increase.
Homeowners and Mortgage Insurance:
Home insurance protects your property against the cost of potential damage from unforeseen circumstances. Homeowners insurance will vary as there are many options available, so it is best to shop around before deciding which one to go with. Mortgage insurance reduces the lender's risk if you can't make your mortgage payment.
HOA Fees:
If you are purchasing a home overseen by a homeowners association then you will be required to pay a monthly fee to the community. These fees are in place to keep shared spaces within the neighborhood maintained such as a gym, pool, or landscaping. They also protect other people's property values by restricting a single homeowner from making a change to their home.
Maintenance Fees:
No matter where you choose to live, you will always have to keep up with regular maintenance and home repairs. Keeping extra funds on the side or setting up an emergency fund for replacing items will help you be better prepared when things break. Planning out a budget and knowing what costs to expect as you begin your home buying journey will eliminate any surprises that you may not have been prepared for.
RECENT POSTS