Home Renovations with the Greatest ROI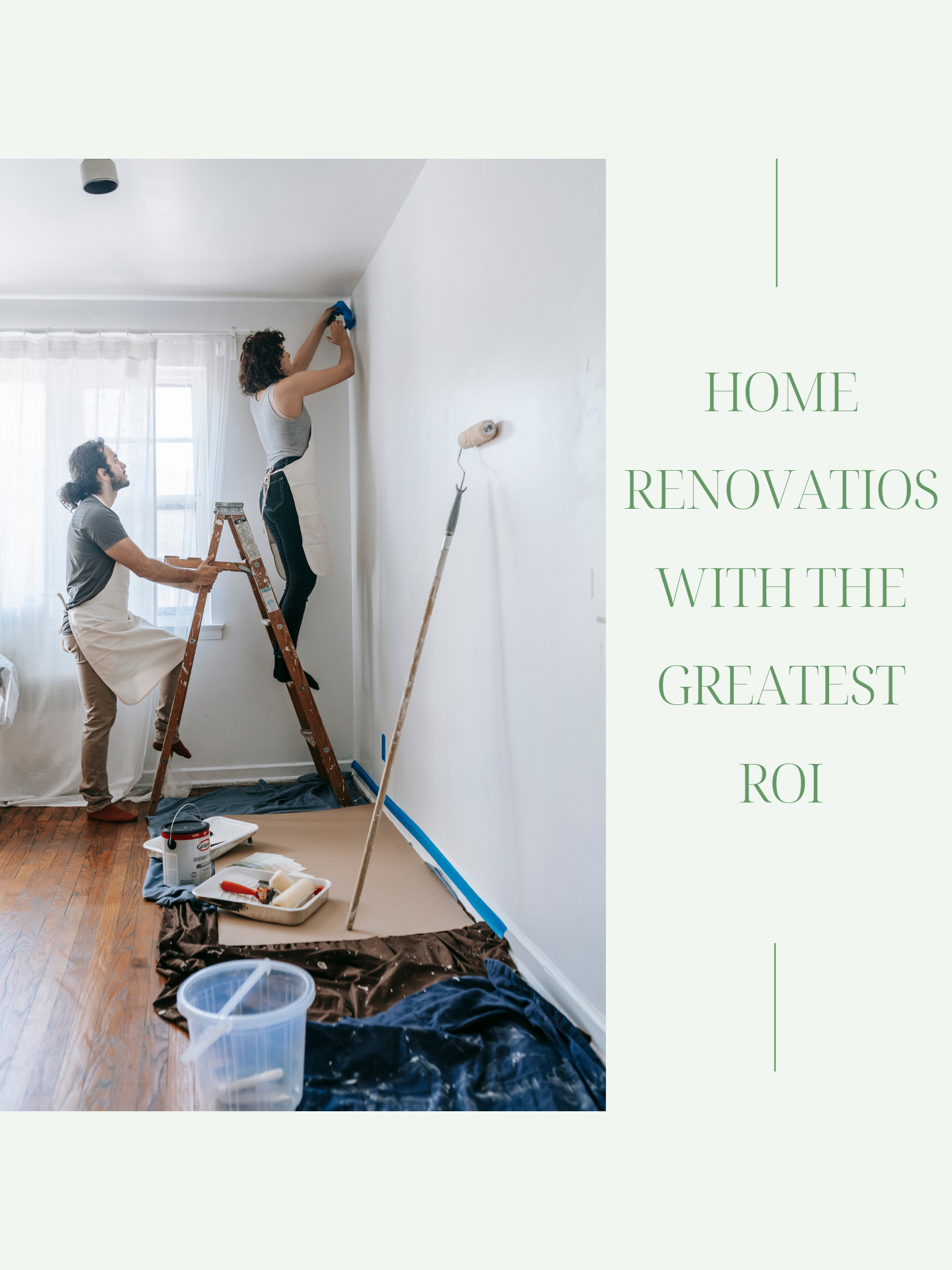 As a homeowner, you may have some spaces within your home that could benefit from a little upgrading. Whether or not you plan on selling your property or would just like to enjoy a few simple upgrades to make your home feel newer, there are several ways to increase your return on investment through home improvements. Before you begin renovating your home, you might want to ask yourself these important questions:
Is my home at least one step above comparable properties in my community?
Will upgrading my home increase its value?
Is my home updated and attractive to potential buyers?
Housing prices are continuing to rise, so a home improvement project can increase your home's value even more. The first places buyers look for in a home are kitchens and bathrooms. These two areas can be a great place to begin your first project. A renovation project doesn't have to be a complete remodel either. A few minor changes can bring a major return.
Kitchen Remodel
According to Remodeling magazine's annual analysis of cost versus value, a kitchen "face-lift" will return more than a full redesign. These changes can include a fresh paint job, refinished surfaces, or new appliances. According to a post made by Fortunebuilders, the average cost of a minor kitchen remodel is about $15,000 with an ROI of 98.5%.
Bathroom Renovation
A minor bathroom remodel may only include replacing the shower head or changing the lighting to give a brighter appearance. These changes could cost you less than $5,000 and bring you a 100% return on your investment. If you want to take things a bit further and undergo a major bathroom renovation, then it would be best to start with a clean slate. If fixtures aren't adding to the bathroom's overall look, they are hindering it. When you fully upgrade a bathroom, especially a master bath, that can be the deciding factor for someone purchasing your home.
Landscaping
No matter the home type, a property's landscaping will give off a strong first impression. If a yard is maintained and well kept, then potential buyers will assume the same for the interior of the home. The average cost of new landscaping can cost around $3,500 bringing you a return of $4,900. An often-overlooked aspect of a home's landscaping is the outdoor lighting. If the lighting in the front yard is outdated, invest in a replacement. Be sure to test the lighting at night to see if any elements need rearranging. If you live in a condo or apartment, a few thoughtful touches on a patio or deck can go a long way.
Flooring
Another great home improvement project that can completely change a home's look is replacing the flooring. Changing out carpeted areas for hardwood floors can make a home feel brand new again, which can convince a buyer to pay more for the home. In some cases, you can have a return of up to 80% when you update the flooring. If you have existing hardwood floors, consider having them refinished by a professional to bring them back to life. In no circumstances should you cover up existing hardwood with carpet or you are guaranteed to lose money. Along with these different home improvement projects, there are plenty of other ways to upgrade your home on a smaller scale. A fresh paint job to either the interior or exterior of the home can neutralize its appearance and bring a fresh fragrance to a home. Another option is to change the old blinds for modern ones. Replacing old shades/blinds can make buyers believe a home is much newer than it is. Regardless, if you are planning on living in your home for the long term then you should make any upgrades that fit your desired lifestyle. However, if you plan on turning a profit when you sell, you should try upgrading your home to bring you the greatest ROI. The highest home renovations for increasing your return on investment can improve the demand and value at the same time. It's important to make the right upgrades to your home because the highest ROI improvements will show to be most effective and worthwhile.
RECENT POSTS